Your Daily Shake to Kick Cravings
Try A Limited Edition Full-Size Sample Pack of Macro Shakes
Stay full and satisfied longer
Improve gut health
Supports healthy sugar levels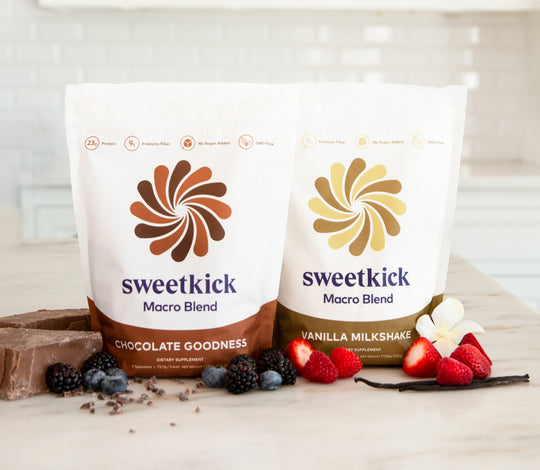 This tastes the absolute best!
"Both the vanilla and chocolate flavors are delicious. Plus, it keeps me full for a long time and makes me feel good."
Miriam | Verified Customer
It's full of the good stuff.
"It's nice, super clean ingredients. I love the flax seed in it for fiber, plus the other health benefits. The MCT oil helps with recovery after a workout. A true treat made of nothing but great ingredients."
Velvet | Verified Customer
No clumps and mixes easily!
"This is so smooth. It tastes really good and not chalky. Both the vanilla and chocolate are very good! I've already bought more."
Stephanie | Verified Customer
Let's Hear it For The Good stuff.
Superfoods like MCT Oil for Gut-healing
Superior quality whey protein isolate
Prebiotic fiber to help with digestion
Gluten Free
GMO Free
No Sugar Added
No Artificial Flavors
Why Macro Shake
Stay satisfied and improve overall health
Increased energy and better sleep
Better for Digestion & Nutrient Absorption
100% Satisfaction Guarantee
Try A Limited Edition Full-Size Sample Pack of Macro Shakes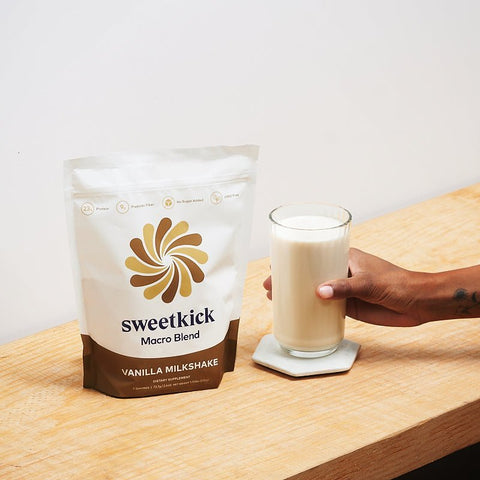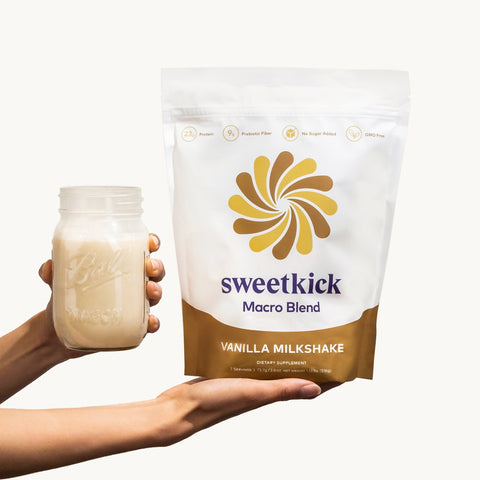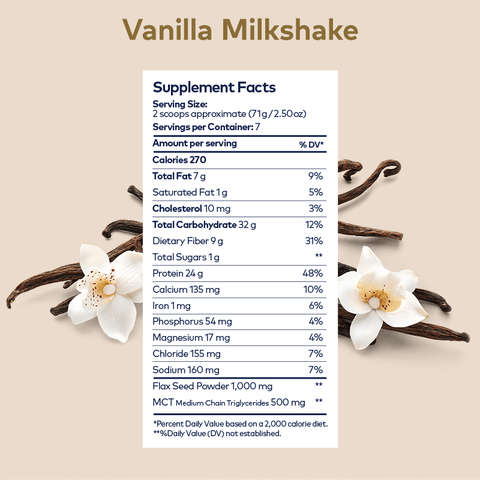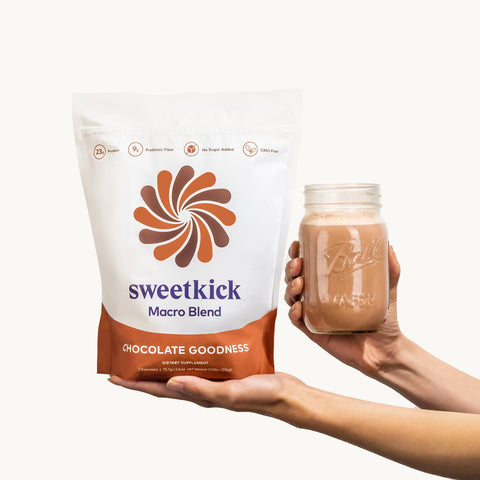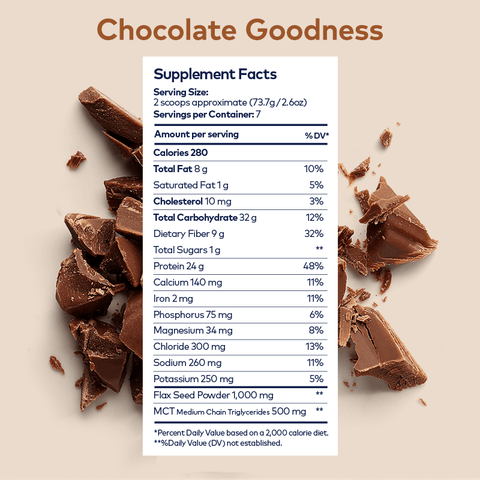 As a new Sweetkick customer, we'll send you a full size trial of Macro Shakes for just $4.99.

Chocolate

Vanilla
Nutritionist Designed & Community Approved
24G Protein

for all day fuel

MCT Oil

boosts energy and metabolism

9G Fiber

for healthy digestion

Resistant Starch

support healthy glucose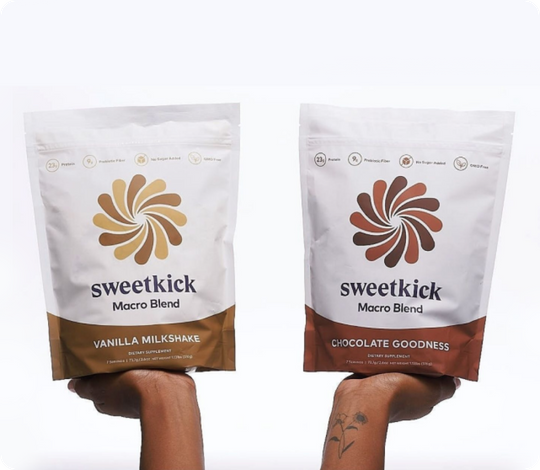 This Isn't Just Another Protein Shake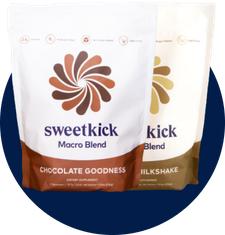 Macro Shake
Prebiotics to balance blood sugar
0g added sugar, natural flavors only
24g of protein for lasting fuel
9G of fiber for gut health and digestion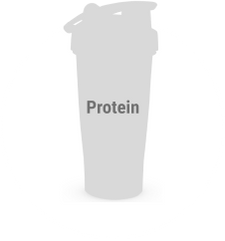 Protein Shakes
Artificial sweeteners, flavors and colors
High sugar levels
Less than 20g protein
Zero fiber
As seen in


As seen in


Effective. Delicious. Convenient.
Join 40,000+ Others in a World of Wellness
It's super versatile!
"You can use this to make protein pancakes, or a healthy muffin recipe or yogurt. I had it to milk for a quick breakfast. My favorite protein powder!"
Lauren | Verified Customer
It legit smells and tastes like cake!
"I chose to mix it with my oat milk vs. water. It mixes super smooth with my blender. It's kept me satisfied and reduced munching in my day."
Jai | Verified Customer
It makes a satisfying breakfast.
"It's a good shake mix. It's not thick, but flavorful and dissolves easily. I use it in my little smoothie blender with frozen fruit and ice."
E.M. Young | Verified Customer
Supporting Your Battle Against Unwanted Cravings
Feel full faster and for longer
Blend into your morning smoothie
Say goodbye to midday munchies